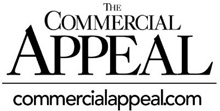 What you first notice at Ciao Bella Italian Grill in its new location is that it's spacious. Second that it has a real bar. Third, that the place is packed to the rafters. And fourth, once you're seated and ministered to, that the menu has expanded beyond salads, pizzas and pasta dishes to include steaks and chops, chicken and veal and fish.
The restaurant opened in November 2001, tucked back into the corner next to the Kroger in the Mendenhall Commons shopping center.
Ciao Bella Italian Grill, serving dinner every night, is owned by three Tashie cousins, Paul, Judd and David. Ciao Bella left its original home last year, and opened in the former Lulu Grille space, in the Erinway shopping center, after considerable remodeling, late in December.
Let's say, initially, that the pizzas, though always good, are better than ever, the crusts a little flakier (but thin and nicely chewy), the flavors a little brighter. We particularly enjoyed (twice actually) the Greek pizza topped with garlic oil, chicken, feta cheese, spinach, tomatoes, green and red bell peppers, olives and oregano.
The restaurant continues to offer four salads, the house salad, the Greca, the Caesar and the Spinaci, available for one or two people. All are well-composed, crisp and fresh, though our favorites remain the Greca, for its sprightly combination of onions, peppers, olives and cucumbers with a lively vinaigrette, and the tangy Caesar.
Another way to begin a meal at Ciao Bella is with the delicately crisp and crusty calamari, served with the restaurant's hearty, tomatoey marinara. We ordered the "For Two" version, a serving so generous that had we finished it, we would have forfeited the rest of our meal.
I have always enjoyed the rich and flavorful meat ravioli at Ciao Bella, served with mild sausage and red peppers in the house marinara sauce, and a recent experience of the dish did not disappoint.
Grilled pork tenderloin, served with mashed sweet potatoes and sauteed broccolini in a port wine-fig sauce, was satisfying, as was veal scallopini Marsala accompanied by polenta and Italian spinach, but satisfying is not the same as compelling. One evening, my companion ordered the fish special, which was mahi-mahi, and in its robust flavor and tenderness it was probably the best entree we had at Ciao Bella.
We tried two desserts at Ciao Bella, both of which fall into the no-holds-barred sweet 'n' creamy food group. Tiramisu, enthusiastically recommended by our waiter one night, was just as it should be: creamy and gloppy and chocolate-y and offering slightly austere undertones of bitter chocolate. Cannoli, well, you either love these things — fried pasty dough filled with sweetened ricotto cheese and sometimes chocolate chips or fruit — or don't want to be within a mile of them. In my estimation, the cannoli at Ciao Bella are some of the best around if you like the concept.
(Fredric Koeppel, The Commercial Appeal)
---

Ciao Bella, in the former Lulu Grille location on Erin Drive, is now offering a late-night menu on Friday and Saturday, when it stays open until midnight. Sirloin sliders, Spiro's gyro, gourmet mini pizzas, and the "Abe Froman," a spicy Italian sausage served on a French roll, are a few of the menu items, all of which are priced under $9.
Ciao Bella is an Italian and Greek family affair. Judd Tashie, the restaurant's co-owner, says Mediterranean best describes his family's roots and style. This heritage will be reflected again in Tashie's latest venture. With his dad, Paul, and cousin, David, Tashie is planning to open Carmela's Little in the space adjacent to Ciao Bella in October.
(Simone Wilson, Memphis Flyer)
---

Ciao Bella, which had been tucked into a small space next to Kroger at Mendenhall and Sanderlin, made a big move last December. It not only relocated to a much larger space — the former LuLu Grille on Erin Drive — but with a much bigger kitchen at its disposal, it also greatly expanded its menu.
Previously, the menu consisted of pizza, salads, and a few pastas and seafood dishes. The new menu has nearly 30 entrees, among them such Italian classics as eggplant parmigiana, veal scaloppine, and stuffed ravioli. Also offered are steaks and several Greek dishes, including pastitsio and souvlaki, reflecting the heritage of the owners, Judd Tashie, David Tashie, and Paul Tashie.
The chef is Rick Saviori, who joined Ciao Bella in 2006 after stints at Grill 83 and various resorts and hotels in the and in northern Europe.
We visited the restaurant twice, and on our first trip were reminded of Ciao Bella's artistry with handmade pizza. The caprino version had lovely homemade thin crisp-chewy crust with plenty of goat and mozzarella cheeses, bits of artichoke heart, and sun-dried tomatoes. Just as delectable was pizza del pescatore, topped with moz-zarella, Roma tomato slices, and pieces of shrimp and scallion. (The menu has 11 "gourmet" pizzas, plus the choose-your-own-topping variety.)
We also sampled from the pasta menu. The shrimp alla Toscana was snappy and fresh, with plenty of garlic, roasted peppers and artichokes, and pomodoro sauce over linguine. The shrimp were large and plentiful, but a bit overcooked. The crabcake ravioli consisted of an Old-Bay-infused crabmeat mixture inside large al dente ravioli pillows served with a creamy sauce.
For dessert we tried the Athenian custard pie, a Greek dessert that combined brittle fillo layers with a sweet syrup and smooth custard — a refreshing departure from the usual crème-brûlée-molten chocolate-key lime pie lineup. Other desserts on the menu include a molten chocolate cake with vanilla gelato, Italian cream torte, and cannoli.
Ciao Bella has an extensive list of Italian and California wines, with most available by the glass and most bottles priced below $40. The restaurant also has domestic and imported beers on draft and in bottles, and a full bar.
The new Ciao Bella succeeds as an East Memphis neighborhood restaurant, with a friendly and happily bustling atmosphere and plenty of room for its many fans. It also looks good, since the renovation provides much-needed cohesion to the restaurant space that once housed LuLu Grille, and the menu offers something for everyone.
(Nicky Robertshaw, Memphis Magazine)